Back to all posts
Posted on
Donut Day February 14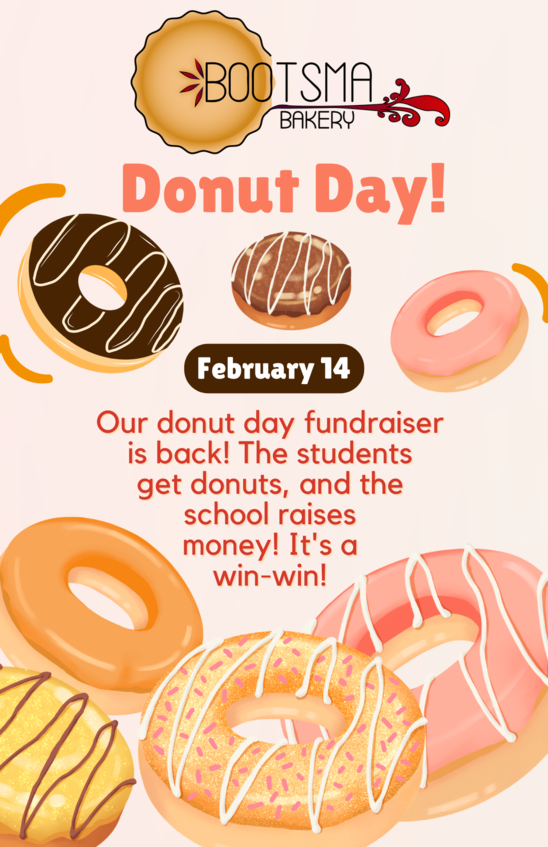 MMH LOVES donuts, so The Friends Of Mike Mountain Horse Society is excited to host our school's first Bootsma donut day fundraiser of the year on February 14th! Donuts can be ordered via Schoolcash Online only, and orders must be placed by February 6th.
https://lethbridge.schoolcashonline.com/

Thanks for supporting our school.