Back to all posts
Posted on
2022-2023 Kindergarten Registration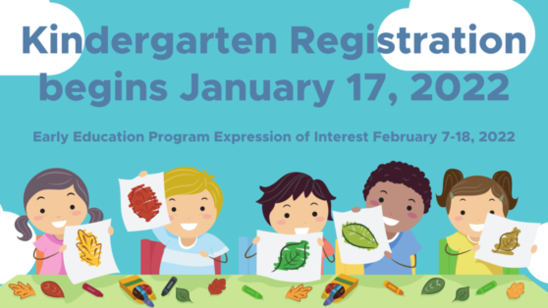 We will be accepting Kindergarten registrations for the 2022-2023 school year starting Monday, January 17, 2022 for students who live in our boundary! In order for your child to be eligible for the 2022-2023 kindergarten program, they must be 5 years old on, or before, December 31, 2022.
NEW: Mike Mountain Horse will be offering the following full day kindergarten schedules:
Monday/Wednesday and alternating Fridays
or
Tuesday/Thursday and alternating Fridays
Registration forms can be accessed by clicking the button below. 
2022-2023 Kindergarten Registration Form
Please note: If we are unable to accommodate your indicated program preference, you will be contacted at our earliest opportunity. 
Email completed and signed registration forms to alysse.stacey@lethsd.ab.ca on Monday January 17th, 2022, No early registration will be accepted. A copy of your child's birth certificate and current proof of address (e.g. utility bill or rental/lease agreement) must be provided when you submit your registration forms.  Incomplete registrations will not be accepted.
Due to the high volume of registrations, it may take approximately 5 business days for processing. You will be notified when we have processed your application and/or if any other information is required. 
An email will be sent in August to request a most current "proof of address" and contact information as families move during summer months and information changes frequently. 
If you live outside of the Mike Mountain Horse Elementary boundary, but would like to attend kindergarten at MMH in 2022-2023, please follow the steps below:
1. Register at your boundary school
2. Complete and submit the Out of Boundary Application for Admission form.  
3. Do not submit a MMH registration form. If accepted, we will send you the registration forms
Registering as an out of bounds student is NOT a guarantee. The decision is made by the school principal and is dependent on our current registration numbers. You will not hear if you are accepted until late April/May.